content
CORONA-INFORMATION
Liebe Gäste des Biker-Hotels Harmonie,
wie viele andere Bereiche treffen die Maßnahmen zur Bekämpfung der COVID19-Pandemie auch den Tourismus ... und damit UNS.
Wir möchten euch bitten, so lange wie möglich an euren Buchungen festzuhalten.
Wenn es nicht anders geht, möchten wir euch bitten, die Anzahlung für eine neue Buchung bestehen zu lassen.
Es geht bei uns um unsere Existenz und damit den Fortbestand des "Harmonie".
Vielen Dank im voraus!
Peter und Corinna
CORONA INFORMATION
Dear guests of the Biker-Hotel Harmonie,
Like many other sectors, the measures to combat the COVID19 pandemic also affect tourism ... and thus US.
We would like to ask you to stick to your bookings as long as possible.
If there is no other way, we would like to ask you to leave the deposit for a new booking.
We are concerned with our livelihood and thus the continued existence of the "Harmonie".
Thank you very much in advance!
Peter and Corinna
Biker-Hotel im Harz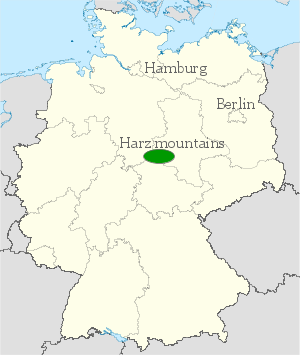 Du suchst nach einem Motorrad-Hotel im Harz?
Du hast es gefunden. Hier findest Du Informationen über unsere Pension auf deutsch.
Wir sind auch im Winter für euch da. Für weitere Informationen besucht bitte die Homepage der Winter Pension Harz.
Biker hotel in the Harz mountains in Germany
You're searching for motorbike accommodation in Germany?
Well, you've found it. Find the information about our B&B in english here.